Today in Haunted Hotels London: I stay at the Cadogan, a spiffy Knightsbridge joint that has a lengthy history and a famous guest who seemed to have never left. This is the place where poor beloved writer, Oscar Wilde was arrested in room 118 and charged with sodomy. Before that whole ordeal happened, Lillie Langtry, the mistress of the Prince of Wales (who went on to become King Edward VII) had sold her home and the new owners turned the property into the Cadogan. Lillie still lived at the hotel, however, until 1897, flirting with many of London's top officials and royal men.
I'd say that this place has rolled with what made them famous, that Victorian-era charm. I'm not sure why all ghosts in London seem to be from the late 1880's but, at least they dressed nice and are nice to look at. Except those corsets–yowza! I saw some at the Victoria and Albert museum, and nooo thank you. I mean they look lovely when they're not grossly deforming, because if you wear one all the time, it changes your bone structure into a tiny waist.
Anyway, this place seemed pretty awesome because I love Oscar Wilde, and it's also another feature in my series for haunted hotels London, so two birds with one stone. I was unfortunately unable to get room 118, the one plastered with memorabilia, oh well…Throughout the night I heard some spooky noises, but no other real weird disturbances worth noting. The room, alas, was accommodating, a bit small, but then again I wasn't expecting the ritz for the type of room I got, I'm a simple lady.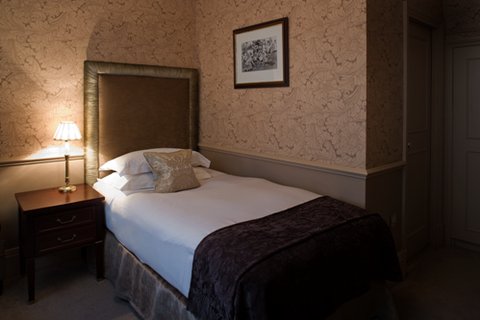 One of the cool things about this place, is it's widely renowned as one of the best in London for afternoon tea. You can get a glass of champagne as well if you wish, which, duh, of course I'm going to get. The three tiered caddy contained cakes, macaroons, buns, scones, and little sandwiches (I do love the cream cheese and cucumber) among other random pastries. It was pretty hoppin' in there, so if you go, make sure you plan ahead, they take reservations. I absolutely loved it though, it felt super relaxing and fancy.
I go here to see ghosts, I come out being giddy over afternoon tea and cakes. Ah, well…c'est la vie.
Staying here totally reminded me of Paris Je T'aime though, I miss Paris a little: