Next up on my journey of Haunted Hotels London is another West End place. On a much more economically sound note, and after reading some Grange Blooms hotel reviews, I wanted to try this place out. It's really quaint and adorable, located right near Covent Garden and the British Museum (which is what I'm about to go to and attempt to sketch some sculptures again) and apparently has a spooky history.
The most notable ghost is a chambermaid who apparently hasn't gotten the memo that she's off the clock. Another ghost is a Victorian era man who likes to read books–not really spooky, honestly, if ghosts really do exist, I kind of feel bad for them. The bookworm, identified as the ghost of Dr. John Cumming, is apparently seen in the hotel's lounge from time to time reading up on end of the world prophecies, and some anti-Catholic literature. He was apparently convinced he's see the end of the word, and seems like the kind of cult leader we definitely need more of today (that's a joke).
My room was fairly basic, despite the location, it was nice and quiet. I'm beginning to think that ghosts don't haunt any of the more interesting hotels around here.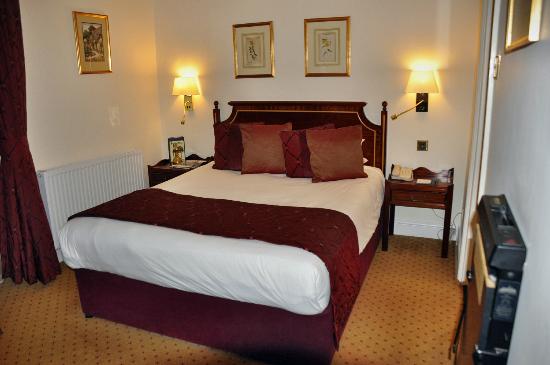 I was rather disappointed in my ghost experience, I did however feel a slight change in temperature while randomly internetting on my bed last night, but that's about as far as it goes. Maybe I am too much of a skeptic to hone in on all the supposed paranormal activity. I'm definitely in the grey area of believer/nonbeliever. This haunted hotels london series is going to be pretty boring if I don't get some good ghost freak outs–or even just hangouts.