So I waited to post about museums, because there's so many and they're usually FREE, so I've spent many many hours walking inside these giant buildings and elbowing tourists to get out of the way. I decided to compile a list of my personal favorites in this post of the best London museums.
1. The British Museum. What's more British than the British Museum? Well, probably a lot of things, because a lot of the contents found within actually belongs to other countries, especially the remnants of the freaking Parthenon from Ancient Greece! Hey guys, you know, I know we're all cool now, but maybe you should give that back? Anyway, you can find some really amazing artifacts in here, from Egyptian sculptures to the Rosetta stone, it could take days to finely comb this juggernaut of a museum. This place is especially good for those interested in history, or museum fans in general.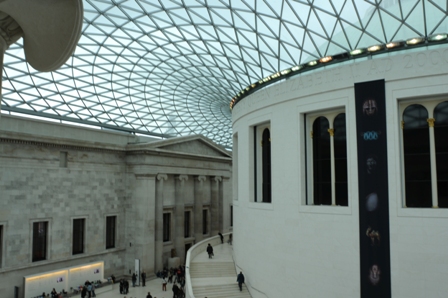 2. The Science Museum. This is definitely one that kids will enjoy, it kind of makes you feel like a kid again, with all the interactive, colorful and interesting displays. There are some really awesome walkways which look like spaceships, and old machines that make you really appreciate modern conveniences. There are even toilets you can check out throughout the ages, and you can giggle like the little 8-year-old you are. Take time to notice the outside too, the building has these really spooky looking animals carved into the building. Also, if you go, try and check out the behind-the-scenes tour, I identically ended up in one and it was really AWESOME. I saw all these specimens which were kept in alcohol in glass bottles, even some from Charles Darwin himself. Plus, our tour guide looked like a much younger and nerdier Morrissey and I wanted to eat him up. Nom.
3. The Tate. Okay, now there are two Tates: Britain and Modern. Tate Britain has historical art treasures while Tate Modern has that sometimes indecipherable thing called modern art. Depending on your personal taste in art, either one could be a fairly lovely afternoon, especially if it's nice out. The museums are separated by a bridge which goes right over the river Thames, so when it's nice out, there's a lot of people hanging out eating ice cream and the like, it's very enjoyable.  The Tate Modern had a lot of stuff in it that I couldn't quite wrap my head around, I don't feel like I'm a stranger to modern art at all,  but I guess maybe I was just too hyper to pay attention or look into symbolism, how typical. Anyway, if that's your bag, then there are many many floors of modern art works to satisfy your weird little cravings.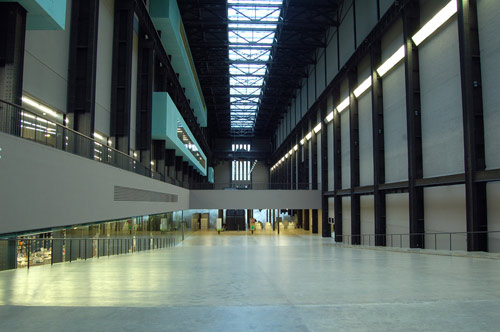 4. The Victoria and Albert Museum. This is another art-centric museum, only it's not as painting-heavy as the Tate. The beauty of this massive building is even enough, but in case you didn't want to look at beautiful interiors, there are plenty of ancient statues, tombs, textiles, costumes, and artifacts for you to take a gander at.