My time here in Northern Ireland has been an absolute blast. I've been able to visit a lot of amazing places that I never in my wildest dreams thought I would actually be able to visit. Within my last few days here, however, I couldn't stop the sightseeing.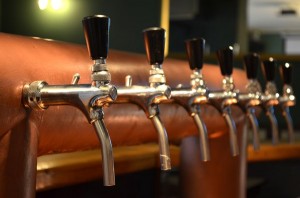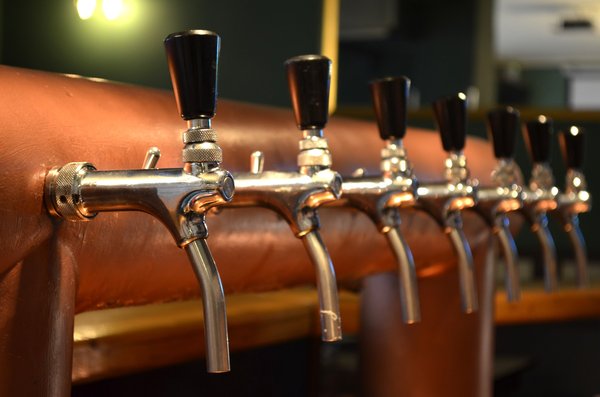 While chatting with my friend John ( from back in the US) about the awesome time I had visiting the locations featured in Game of Thrones, he recommended I try and check out some local breweries in the area. He mentioned that Northern Ireland was a great place for microbreweries and that some of them are completely different from the ones back home.
I took him up on his advice and headed over to the Whitewater Brewery, which is supposedly the biggest microbrewery in all of Northern Ireland. The location could not have been any better: the brewery was located right by the stunningly beautiful Mountains of Mourne.
Upon sitting down at the bar, I asked the server what his favorite beer was and what he recommended for a first-timer. Without hesitation he said the McHughs, which is a lager style beer that had some hints of citrus and a little bit of hops. The beer was incredible! I also got to taste the Belfast Ale which I was told was one of Whitewater's most popular beers. It was definitely my favorite of the trip.
After walking around the brewery for a bit, taking in the scenery, I decided it was finally time to head back to the hotel to start getting my things together to go home. On my way, I stopped at a cafe to have just a little more time to myself. I sat outside with my coffee and danish and soaked in all the sights and sounds. I watched as people would walk by with various items and listened to people talk to one another.
I saw an elderly couple walking hand in hand past the cafe and thought to myself how adorable they were. The couple looked at me and smiled and I felt so warm and fuzzy inside. It's always so nice to see people still in love with each other after such a long time.
Once I was finished with my coffee, I headed up to my room and started packing my bag. Northern Ireland has been fantastic and I definitely want to return. Heck, maybe next time I'm here it will be with my new husband and we'll be just like the couple I saw outside of the cafe… A girl can dream, can't she!!