Kate Middleton's Style is legendary!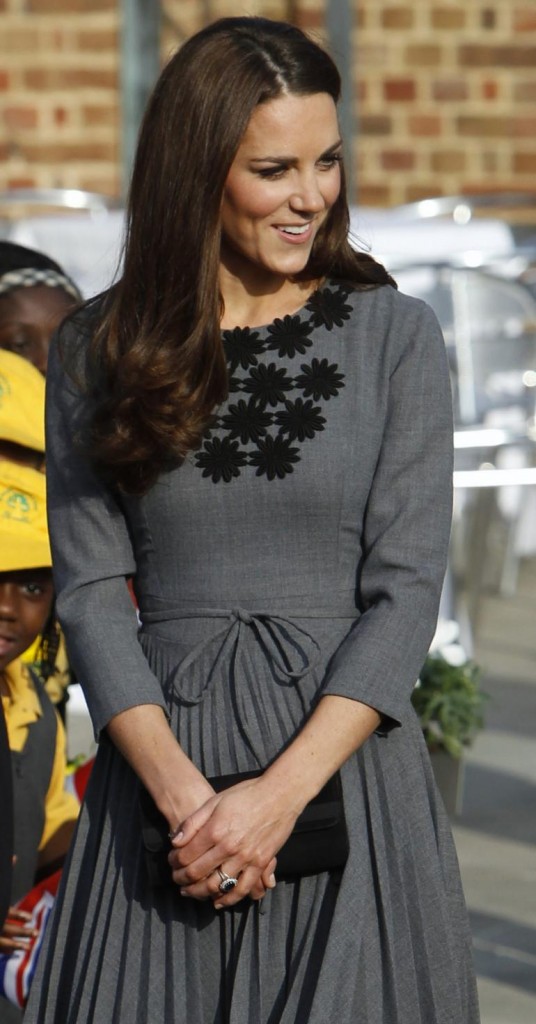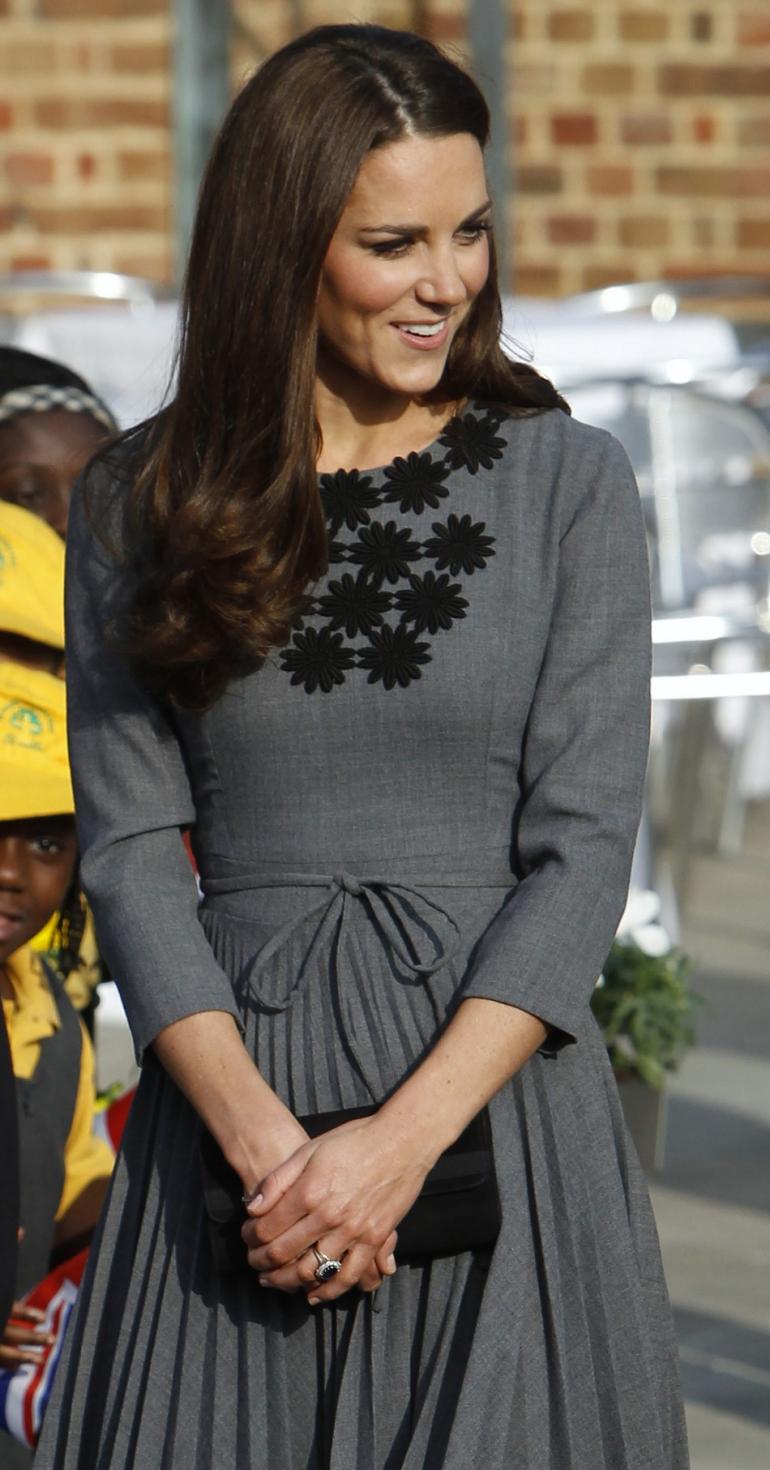 My top discovery of the day goes to this Kate Middleton style blog I stumbled across over a bowl of cereal. I was attempting to recreate one of her more colorful outfits and fell into this rabbit hole. It's pretty reassuring to see I'm not the only person who considers the Duchess a fashion icon.
This was far from the only blog dedicated to Kate's impeccable fashion floating around the web. I have yet to investigate but my gut tells me there must be entire Pinterest portfolios devoted to her wardrobe.
It's eye popping, isn't it? The type of clothing you'd see beautifully presented in the most chic boutiques of London. Looking at her outfits just instantly makes me long to return to Europe.
I think what makes her style so appealing is how simple it looks. The woman already radiates, she doesn't need to do anything loud. Her clothing selections are clean and leave plenty of room to accessorize, something I've always loved to do.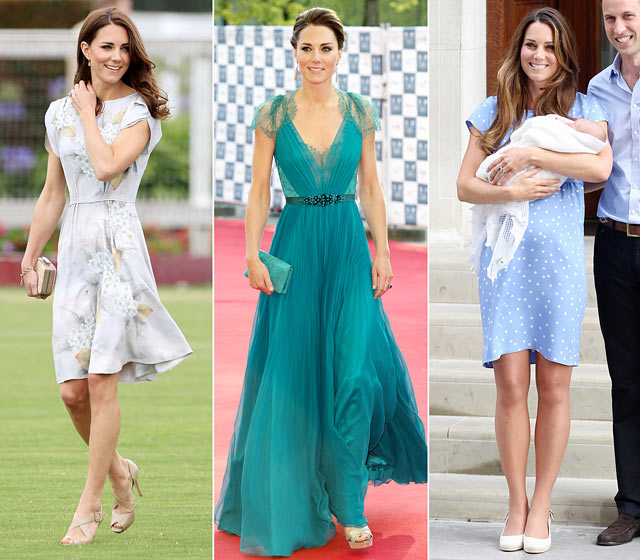 Being a Brit, let alone a royal, Middleton represents that Oxford style better than anybody I can think of. Her pleats have such brilliant lines, her colors are always complimentary, she makes it look too easy. I think it boils down to confidence and poise!
I read somewhere that the Queen felt Middleton's skirts were too short and revealing. I doubt it's true, but it demonstrates the obvious age gap between old royalty and new. Some people forget Queen Elizabeth was a fashion icon back in her prime!
And then there's my total infatuation with Kait's ring collection, a collection growing all the time. Her engagement ring hogs the spotlight but her accessory and wardrobe pairings are flawless.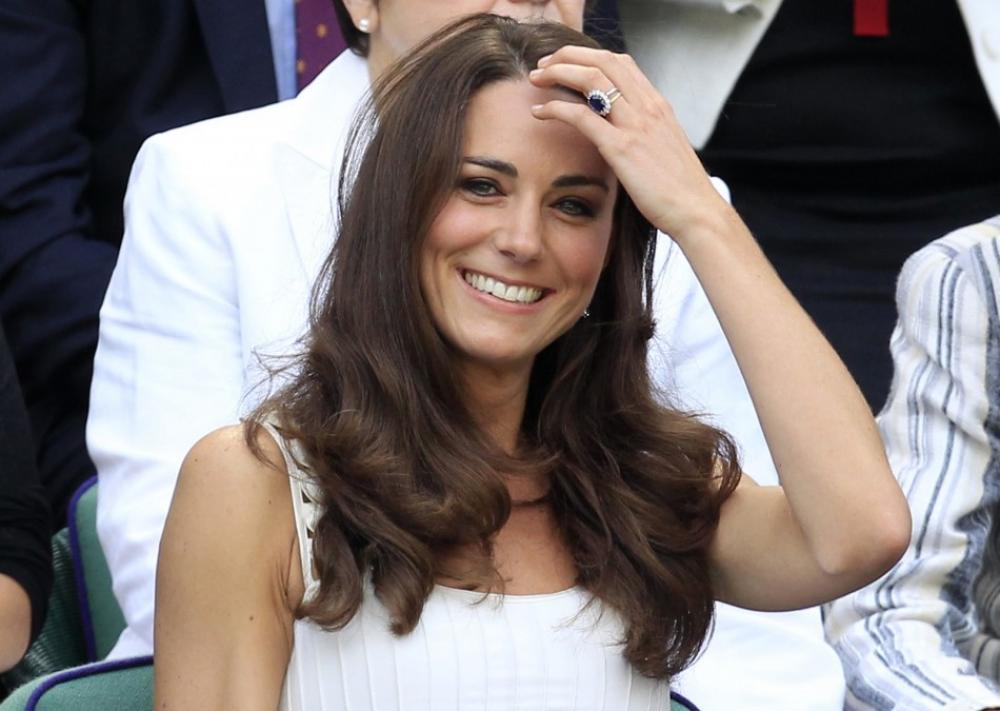 I've never felt the same maternal calling as many of girlfriends, not sure why. Middleton is living proof that style doesn't end with motherhood. That's some encouragement.
The real challenge with Kait's style is finding affordable copies. Needless to say, I won't be splurging hundreds of dollars at a time to complete the look. My bank account won't prevent me from goggling at her photos.