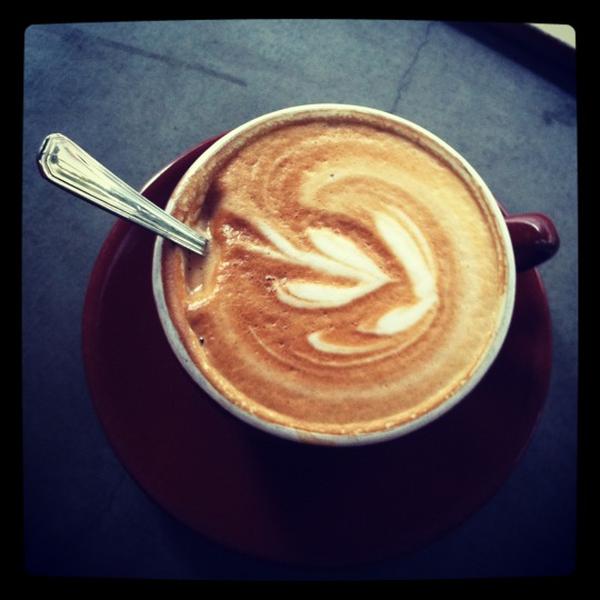 While I may have started this trip a little disgruntled and homesick, this past week in Sweden has been an incredible experience. After riding the pontoon boat and enjoying the company of some new friends I decided I would spend my last day simply relaxing the Swedish capital.
I started the day off by getting my fika fix. If you are unaware, there is a tradition is Sweden called fika which loosely translates 'indulge in coffee and chat at leisure". Some people in Sweden will drink up to 4.5 cups of coffee per day. 

I stopped this awesome place that reminded me of a Bushwick bistro called Mean Coffee . They do the awesome whip cream art on top of their espresso and it's really good. I ate a sourdough roll stuffed with Gruyere and it was awesomely flaky.
Next I swung by the Malmsten collection to see what the newest trends in furniture will be. While my only experience with Swedish furniture has been in the massive Ikea's in the U.S.  I knew that the Malmsten collection was something special.
I arrived at the showroom and acted as if was actually going to buy something.  The furniture was absolutely beautiful, not too modern or crazy but classy and elegant.
While this might be out of my price range I know that my parents are currently remodeling their homes. Maybe I can convince them to get a piece so I can admire this furniture whenever I go to my parents house.
After turning down a very pushy sales person I decided that pretending to shop had given quite the appetite. I swung by this place called Urban Deli for a little bit of hot food and drinks.
You know how much I love shrimp so I ordered their smogasbord of smoked shrimp, regular shrimp, and cooked crab.
The food was delicious and the cocktail I ordered was really awesome. After filling up with food from the sea I decided to head back to my hostel and have an easy night of sleeping before my flight out tomorrow.