If you love to read, and you're looking for an interesting, inspiring, and intellectual playground you may want to check out the 2013 London Literature Festival. Today people such as Barbara Kingsolver were there discussing their new books, and the life of a writer in these changing times. From food bloggers turned authors to seasoned poets, you can find a whole of of everything at this fest. Just head over to the Southbank Centre right off the river Thames to join in on the action. The festival is only going on till this weekend, so make sure to get here soon!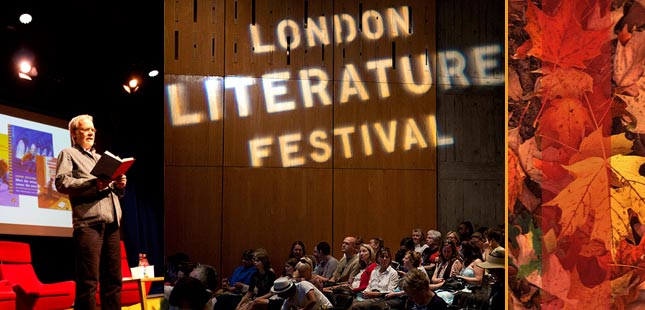 The poetry takeaway is really cool, it's like  a food truck, but with poetry. You get your own personally crafted poem, either wrapped up or not for a price–on any subject. These are all top poets and writers from around the UK so you're bound to get something profound, or even profoundly silly if you wish. They can even perform it for you. Adorable.
Dogs Don't Do Ballet was super cute, and I don't really go to too many puppet shows these days. I found myself laughing harder than some of the kiddies who might not have gotten the hidden context of the joke. This is so great for children, it follows the story of a girl and her dog with some dancing in there too. The Superhero Run is another great option for older kids who want to make their own costumes and run around Southbank Centre, there's also a prize for best dressed, you just have to book it in advance.