For our first real high class dining experience in Milan, we visited this delicious restaurant that my mother recommended. It's called Ribot and differs from other Milanese restaurants as it does not feature any seafood on the menu.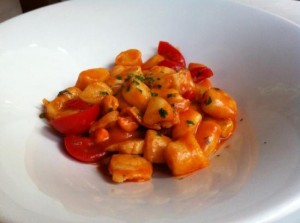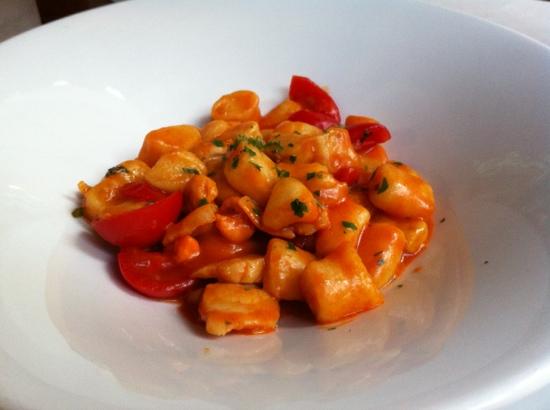 I wasn't too worried as I'm here for two weeks and I have a lot of time to enjoy the fresh fish that this wonderful city has to offer. We arrived at Ribot without a reservation, which I guess was a bit uncouth but we got a table within the hour and prepared ourselves for a delicious evening.
We started off with an order of the chef's pate with fig jam and an order of lardo with honey served on crostini. I have never had lardo in the states and I was excited to try it for the first time. Andrew Zimmern wasn't lying when he said that's it's equally tasty and rich.
For our first course I had the Gnocchi, which is a personal favorite of mine, and Jess had the creamed truffle ravioli. The gnocchi was the lightest I have ever had.
Finally, on to the big entree, I ordered the Waygu beef which was quite delicious. At first I thought it may be under seasoned but then I realized the meat itself is supposed to be on display.
The night concluded with a couple glasses of red wine and barrage of Italian men hoping they could take us home! Don't worry we had our best faces on and politely said, no grazie!
Keep your eyes out for my next post which I will detail how to work out in a hotel room without bugging your neighbors.