I'm no stranger to the fine art of creperie, my friends, I have loved these sweet or savory pancakes since I was little and have had my fair share of the French delicacy in my life. Now, I have had the real deal and I'm not sure I can go back to eating anything other than the authentic Parisian ones. Some of the best crepes in paris, so far are at:
1. Creperie Suzette. Some of the friendliest restaurant staff in France so far, huge portions and not so huge prices make this even more awesome. When I got my crepe it was perfect, just a bit brown and crisp on the outside, then filled with delicious goat cheese, tomato, and basil which blended together seamlessly. I also got a lovely orange crepe as dessert and it was so divine, I can't believe how full I got from crepes!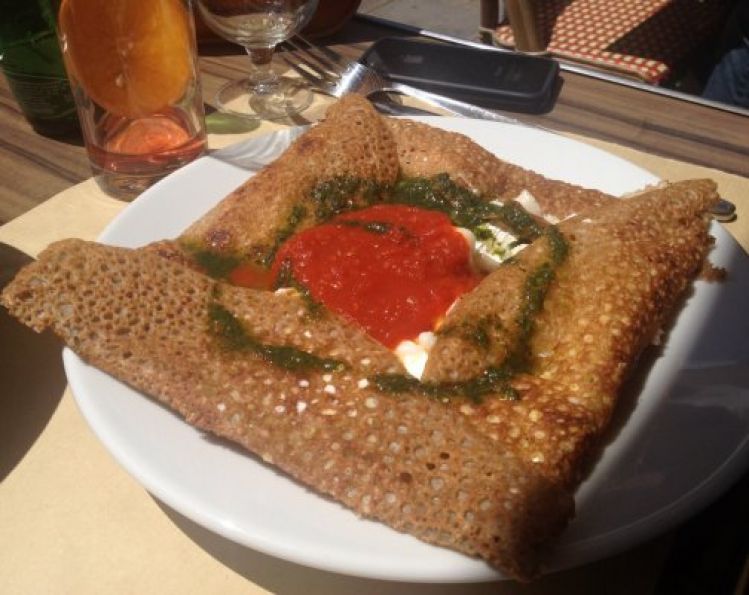 2. Crowded and a bit slow, Little Breizh was really good. I got a buckwheat crepe which didn't taste too granola, it was quite good, I'm trying to watch my figure! I went here for brunch. It's pretty low key and ran by a brother and sister team who are just adorable. My crepe was stuffed with different cheeses, bacon and mushrooms, it was quite delightful. I tried going back again but they were closed, so I guess you need to make sure you find the hours for Little Breizh before you decide to go.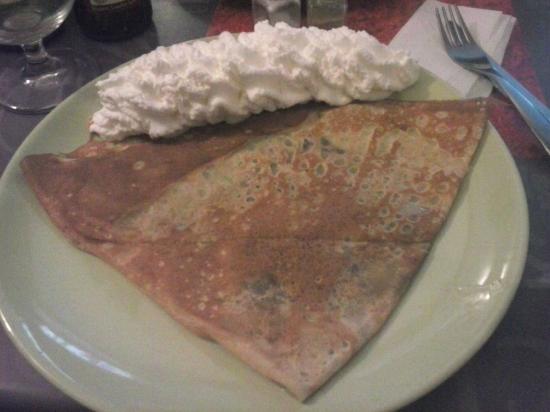 3. Creperie Josselin. In Montparnasse exists this lovely little café which were a bit less friendly than a lot of places which I ventured to, but still, it was pretty darn tasty. It's always a good sign when locals are sprinkled throughout the place too, so it's not just a total tourist trap. Many people here drink cider, or espresso, I opted for the latter, as I was here for brunch. My crepe had a delicious serving of crème fraiche on it, and it was just so good, I definitely had a desert crepe for breakfast, it's kind of a vacation, right?