As part of some of the summer 2014 menswear runway shows, some of the males were wearing some more, provocative pieces–and by that I mean, I could see their entire midriff, and even some man boob. Astrid Anderson's collection features some chiseled out male models with the better part of the shirt missing, yes, crop tops for men. I guess it's only fair that men get their chance to flaunt their bellies like us lady-folk who feel brave enough to don the ever-fashionable cropped top.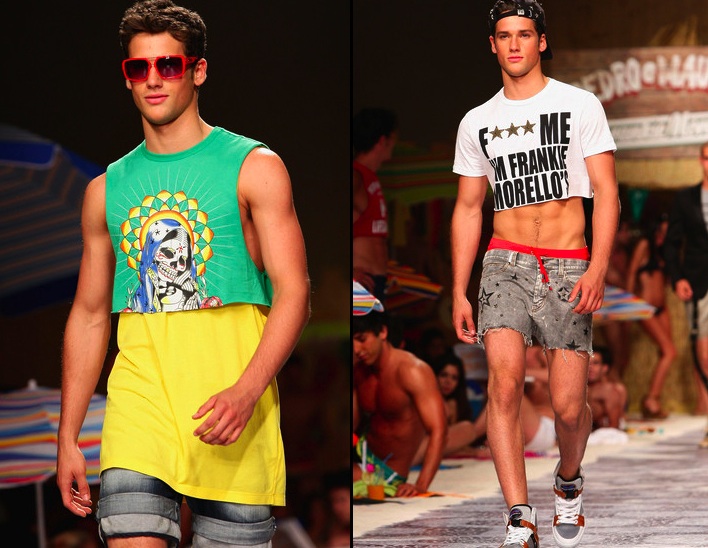 Some of the male models on the runway were oiled up like glowing gym rats–which is about the only type of person who I can see wearing these things–Jersey Shore guidos and people that go to clubs often, these circles often converge into a really unfortunate venn diagram. I don't mind some of the baggier ones, they just kind of remind me of the 90s, much like the womenswear tops we're seeing out now, as long as the dudes leave those middle-parted bowl cuts, I think I'll be fine. But these tight crop tops for men are a little weird, unless you're again, a juiced up monster, at a club, or in some sort of homo-erotic setting.
While it's weird to look at, I'm glad that people are taking the initiative to have men show some skin, not just womenswear. As ladies are most often near naked in ads or tv while the "sexy guy" is wearing a full suit with maybe THREE buttons undone at the very most.