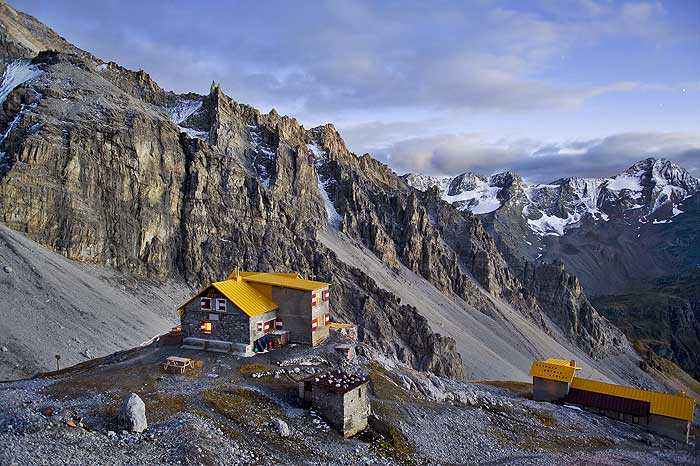 Even when you are in a city as beautiful as Milan, it's nice to get away from the hustle and bustle of city life. So I decided that this weekend would present the perfect opportunity for me to tour some beautiful Italian countryside. I purchased a train ticket to Bianzone which is a small community just north of Milan.  I'm not sure if it's just going to be a day trip or if I plan on staying the night.
A person from work recommended that I stay at a Bed & Breakfast to really take in the city but I can't take too much time off of work!
Bianzone is right near Stelvio National Park which will be a great place to get some exercise and take in some beautiful Italian vistas. After speaking with Jessica I found out that there is a hiking club called the Ortler Mountain Group which takes large groups of tourists to see the flora and waterfalls that the park has to offer.
Additionally, I am planning on visiting the restaurant at the Hotel Traube which apparently has an incredible menu and some great accommodations this time of year, should I decide to skip the bed and breakfast and REALLY treat myself!
I'll check back in within the week to tell you all about my adventures exploring the rich, beautiful landscape of this country.