Are you getting ready to set out on an adventure and want to bring your bullet journal with you? It might sound silly, but you need to prepare! As an organized person, I try to bring my journal with me everywhere, even on vacation. There are many different travel journaling formats to choose from, so you can find the right one for you. And remember to set up your journal before you head out on your travels! Feel free to be creative when organizing and creating your journal. I was looking on the web for some ideas to inspire me and I came across these!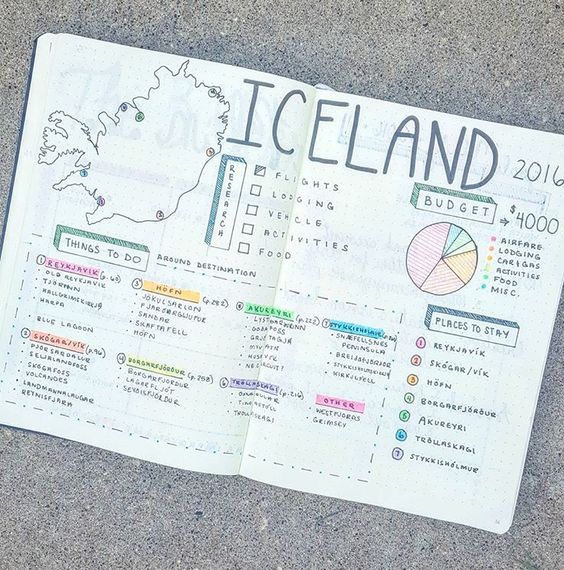 Travel log (my favorite layout!)
Let's start with my favorite traveling journal format. I always want to record my memories and I do that by keeping track of the places I have visited. This includes noting my favorite sightseeing spots. You can include a map in your journal and mark off the places you have been. For example, I drew a map of North America and I color in the states I have traveled to. I add an extra touch by drawing symbols in each state that represent a memory I made there (think Mount Rushmore in South Dakota). The other option is printing out a world map and flagging the spots you have been. On top of journaling about my adventures, I like to keep track of my flights. I add my boarding passes from the flight to personalize my journal even more.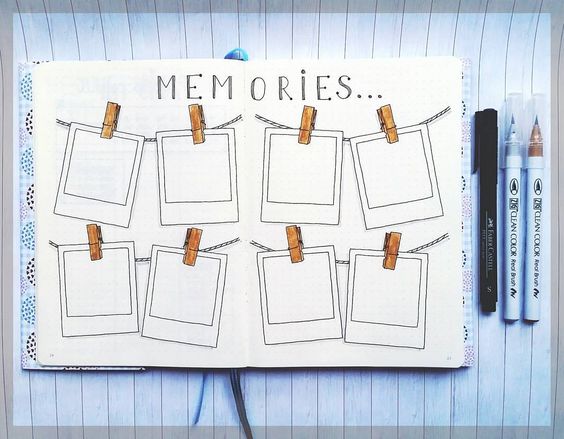 Daily travel journal
Another great journal format for an organized person is keeping a daily travel journal. This is a simple and classic journal that will keep track of your day to day adventures. You can also add fun polaroid photos, postcards and stamps for more of a visual memory. Plus, these are easy souvenirs to keep in your journal. Don't forget to jot down memorable stories in detail so that you can remember the feeling of that experience! Going on a solo trip? This site has some great options for solo travelers.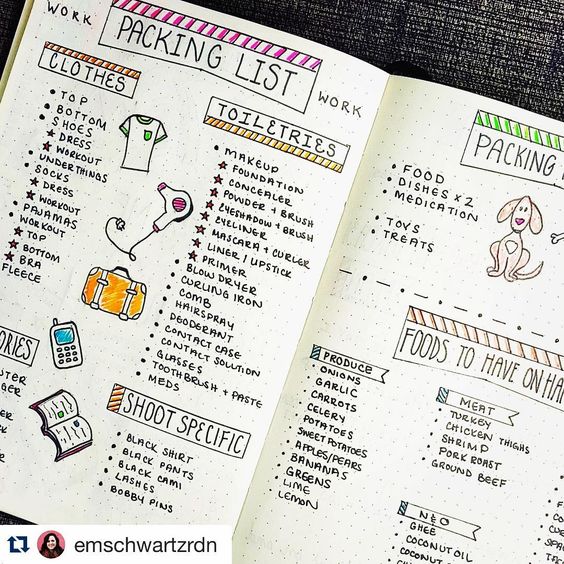 Trip planning
Before even heading out on your trip, make a journal that includes a bucket list of things you want to do. Other journal entries should include lists of what to pack, your travel itinerary, travel tips and any quotes to inspire and excite you. I always include my flight information, hotel information, car rental reservation and any other important information needed for my travels. It is also smart to use your journal as a way to keep you on track while traveling. For example, if you are going on a road trip, include how long you plan to stay at each stop.
*Bonus Idea!
You could actually make your own journal that is all about packing for your trip! Divide your packing list into mini lists like clothes, toiletries and more. You can even break these down into smaller lists. This is also a good way to keep track of everything you bring on your trip so you don't misplace or leave anything behind! Pinterest is also full of other ideas so you will be sure to find the perfect journal format for you!
Looking for the perfect journal for your travels? Check out my blog featuring my favorite journals!
Feature photo by Pinterest.