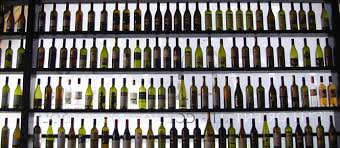 Well I've been in Italy for almost a month at this point and it dawned on me that I have yet to go on a wine tasting!
While perusing around the internet while I was working, I found an incredible service that that takes you on a walking tour of the city with stops at some of the best cafes and wine bars in Milan. I immediately signed Jessica and myself up for a tour for the weekend.
We met our tour guide Davide in the center of the city. We knew right away that we were going to have fun with our guide. He was funny and very professional, and pretty cute (as most Italian boys are)! Davide mentioned that we would "discover the Milano de Bere" meaning the Milan to Drink as the Italians say.
While we walked from place to place, Davide filled us in on some history of Italy, Milan, and the rich wine culture found here. We stopped in one wine bar and sipped on a white wine while Davide taught us about the process of producing wines and walked us through the process of different grapes found in local vineyards.
My favorite wine of the tour was the red Sforzato di Valtellinese — a legendary wine of North Italy. The wine was really flavorful and extremely alcoholic! Davide told us the name came from the traditional method of "forcing the grapes," which referred to the process of obtaining a higher alcohol level in the grapes through drying them.
Our guide also showed us the proper way to smell the wine, and how to pick up on certain subtleties found within each wine. At the end of the tour we wound up eating at one of Davide's favorite restaurants and ordered a huge meal that we all shared. After even more wine Jessica and I were pretty sleepy so we walked back to the hotel to sit down and relax for a bit.
All in all the wine tour was a fantastic and extremely educational experience. I would highly recommend looking into a private, walking wine tour. Not only do you get a great tour of the city, but a world of knowledge when it comes to everything wine tasting. Now I can happily say I'm a wine snob and have the credentials to back it up!
For now, looking forward to having a relaxing couple of days working from the cafe and enjoying my last days her in Milan.